We all have a TBR and a Wishlist, but here are the books I need to get my hands on to finish a series or just read because I feel the NEED.
Released in 2016:
 Safiya is a Truthwitch, able to discern truth from lie. It's a powerful magic that many would kill to have on their side, especially amongst the nobility to which Safi was born. So Safi must keep her gift hidden, lest she be used as a pawn in the struggle between empires.
Both a school and a business venture, the Glittering Court is designed to transform impoverished girls into upper-class ladies capable of arranging powerful and wealthy marriages in the New World. Adelaide naturally excels in her training and even makes a few friends: the fiery former laundress Tamsin and the beautiful Sirminican refugee Mira. She manages to keep her true identity hidden from all but one: the intriguing Cedric Thorn, son of the wealthy proprietor of the Glittering Court.
Catherine may be one of the most desired girls in Wonderland, and a favorite of the yet-unmarried King of Hearts, but her interests lie elsewhere. A talented baker, all she wants is to open a shop with her best friend and supply the Kingdom of Hearts with delectable pastries and confections. But according to her mother, such a goal is unthinkable for the young woman who could be the next Queen.
A girl with a secret.
The boy of her dreams.
An Ocean between them.
Years ago, Kahlen was rescued from drowning by the Ocean. To repay her debt, she has served as a Siren ever since, using her voice to lure countless strangers to their deaths. Though a single word from Kahlen can kill, she can't resist spending her days on land, watching ordinary people and longing for the day when she will be able to speak and laugh and live freely among them again.
Books ALREADY Released
We were in the square, in the square where I'd run, holding her, carrying her, telling her to stay alive, stay alive till we got safe, till we got to Haven so I could save her – But there weren't no safety, no safety at all, there was just him and his men…
Fleeing before a relentless army, Todd has carried a desperately wounded Viola right into the hands of their worst enemy, Mayor Prentiss. Immediately separated from Viola and imprisoned, Todd is forced to learn the ways of the Mayor's new order. But what secrets are hiding just outside of town? And where is Viola? Is she even still alive? And who are the mysterious Answer? And then, one day, the bombs begin to explode…
Following the unexpected death of her father, 18-year-old Layken is forced to be the rock for both her mother and younger brother. Outwardly, she appears resilient and tenacious, but inwardly, she's losing hope.
Enter Will Cooper: The attractive, 21-year-old new neighbor with an intriguing passion for slam poetry and a unique sense of humor. Within days of their introduction, Will and Layken form an intense emotional connection, leaving Layken with a renewed sense of hope.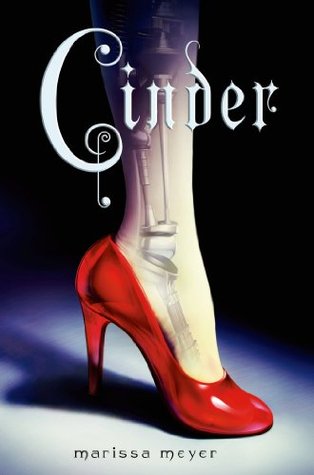 Humans and androids crowd the raucous streets of New Beijing. A deadly plague ravages the population. From space, a ruthless lunar people watch, waiting to make their move. No one knows that Earth's fate hinges on one girl.
Cinder, a gifted mechanic, is a cyborg. She's a second-class citizen with a mysterious past, reviled by her stepmother and blamed for her stepsister's illness. But when her life becomes intertwined with the handsome Prince Kai's, she suddenly finds herself at the center of an intergalactic struggle, and a forbidden attraction. Caught between duty and freedom, loyalty and betrayal, she must uncover secrets about her past in order to protect her world's future.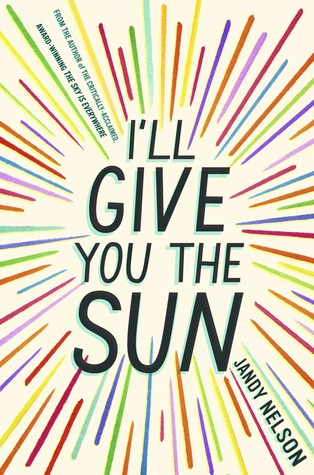 Jude and her twin brother, Noah, are incredibly close. At thirteen, isolated Noah draws constantly and is falling in love with the charismatic boy next door, while daredevil Jude cliff-dives and wears red-red lipstick and does the talking for both of them. But three years later, Jude and Noah are barely speaking. Something has happened to wreck the twins in different and dramatic ways . . . until Jude meets a cocky, broken, beautiful boy, as well as someone else—an even more unpredictable new force in her life. The early years are Noah's story to tell. The later years are Jude's. What the twins don't realize is that they each have only half the story, and if they could just find their way back to one another, they'd have a chance to remake their world.